What kid doesn't enjoy the rush and exhilaration of a good slide? Slides have always been a popular attraction on the playgrounds. Ellms Family Farm took it a step further by giving your child five exciting and fun slides to choose from in our free-play area.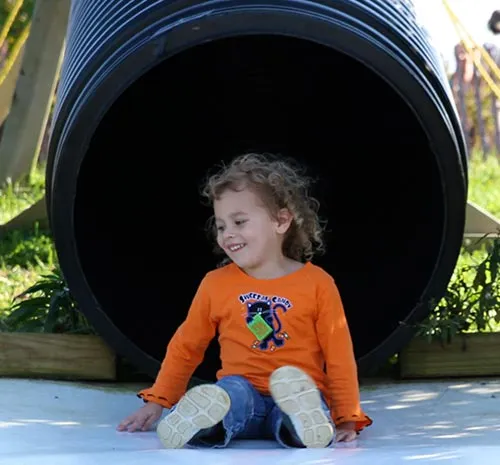 Your children will have fun seeing who can reach the bottom first, and daring each other to go down the biggest slide on the farm. Our shorter Magic Maze slide is perfect for young tykes while our Big Black slide is a favorite among the older kids. The Big Black slide may look intimidating, but offers those kids brave enough to give it a try an exhilarating but gentle 60 foot ride.
Slide Mountain has been a great addition to the farm. This man-made mountain offers three slides of different lengths and slopes.
Buy Tickets